Have a look around the web administration interface used to configure and manage the Igaware Linux Small Business Server & UTM.
The Igaware Administration interface has been designed to make configuration and day to day admin easy. Anyone with basic IT knowledge can use it.
To gain access please email support@igaware.com and request login details.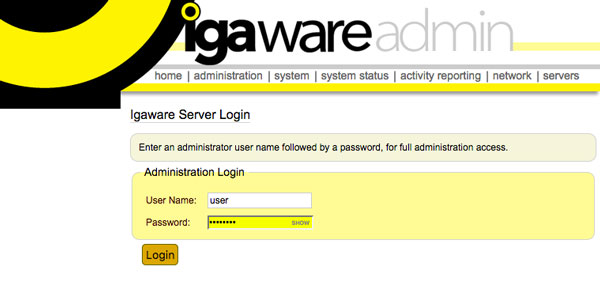 The Igaware User Manual will assist in learning your way around the Igaware interface, or if you are time limited call us on +44 (0)191 303 6177 and we can do a personalised online tour.
Kopano Groupware
For an online demo of Kopano Groupware please visit https://demo.kopano.com/webapp/
Note: Once logged in you may need to go into settings and change the language to English.