When you receive your Zyxel 660R, take it out the box, along with the supplied ethernet and power cables. Throw the Quick Start Guide & CD in the nearest bin - you won't be needing them.
Connect the Zyxel 660R to a computer using the ethernet cable and connect the power.
Open a web browser and go to http://192.168.1.1 to access the Zyxel 660R admin page.
Login to the router using default password 1234
Set new password or just ignore for now.

Select go to advanced setup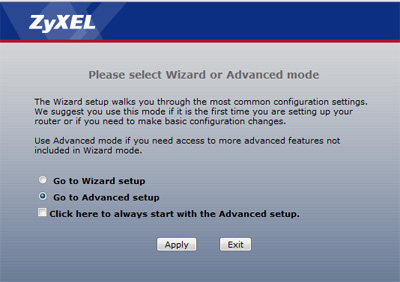 Click on Network from the left hand menu and select WAN.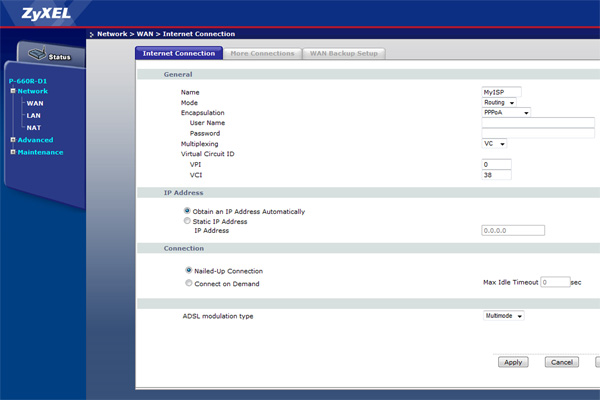 Enter the ADSL user name and password and select Apply.

Now select NAT and under General, change the Max NAT/Firewall Session Per User to 1024.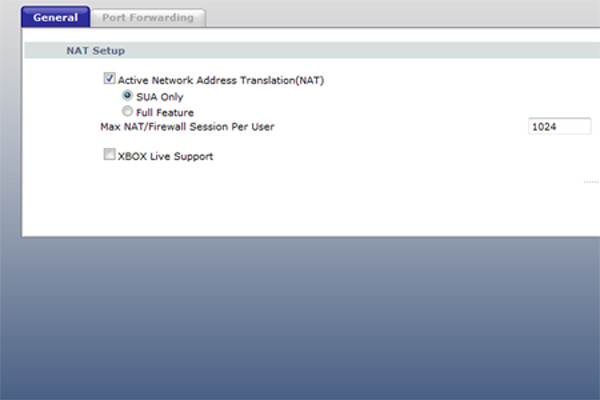 Now select Port Forwarding tab. Enter the IP address 10.10.10.2 in the default server box. Select Apply.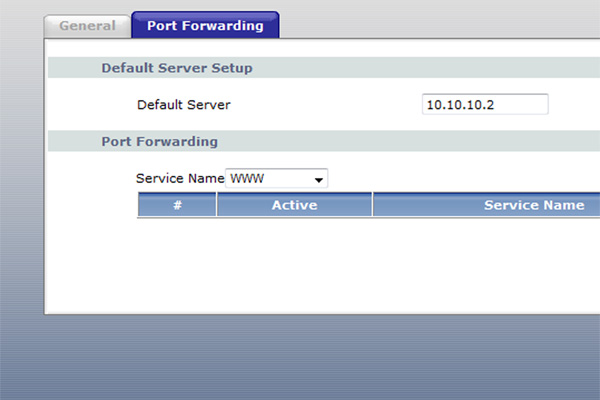 Now select LAN and select DHCP Setup tab and select None from the drop down list. Now click Apply.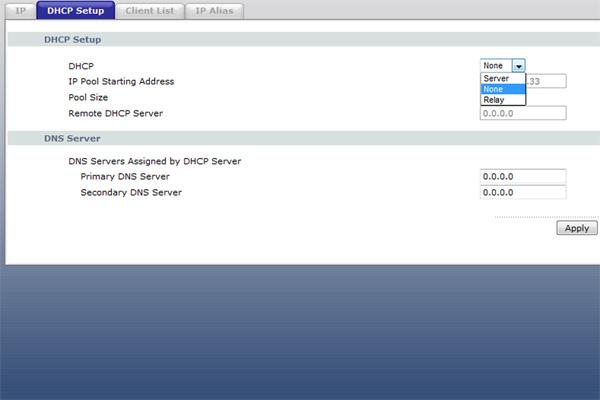 Now the IP tab in LAN and change IP to 10.10.10.1 and netmask to 255.255.255.0 and select Apply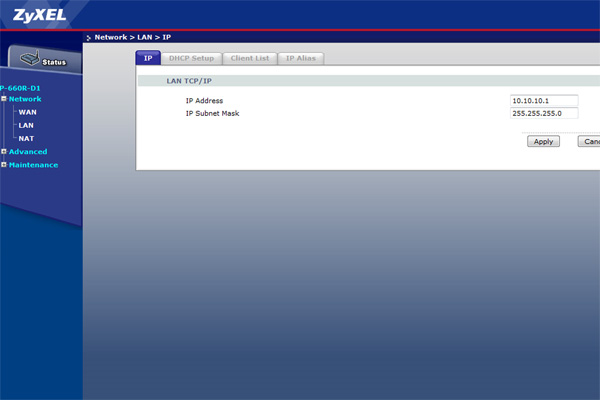 That's the router configured. Note: Your not restricted to using 10.10.10.1 as the IP but you must use one on a subnet NOT being used on your main LAN. So use this IP unless your existing LAN is already using this subnet (10.10.10.x).
Now plug the telephone cable from your adsl filter into the Zyxel 660R, and plug the ethernet cable into the Igaware WAN port.
To configure the Igaware server go into the web admin interface and select Network=>WAN=> Add ISP Connection. Set communication option to Ethernet Router, set IP address of interface as 10.10.10.2, Subnet 255.255.255.0, and set Default gateway of interface as 10.10.10.1. You can set the DNS server either as your ISP's or Google's public servers (8.8.8.8/8.8.4.4) The settings should look like this: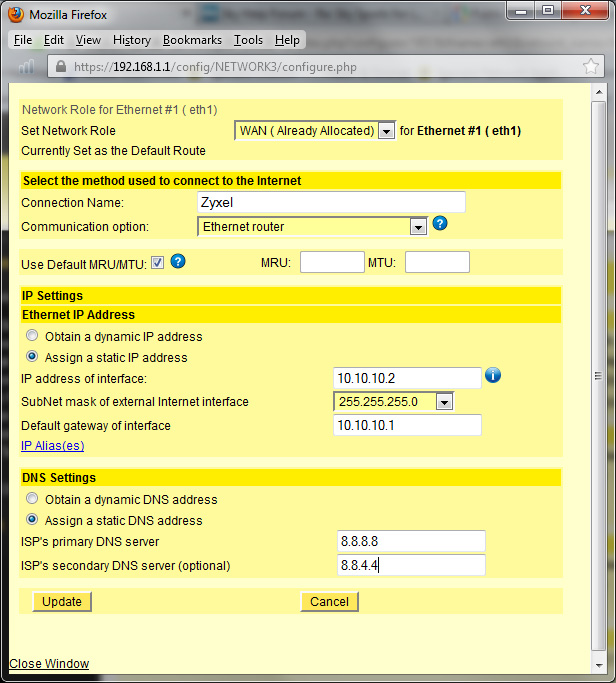 Click update and commit changes. That's it. Your online. You can double check by going to System=>Tools=>Test Internet Connection.
If you don't have a connection check the ADSL user name and password on the router. If the ADSL light doesn't go solid, i.e. keeps flashing then the the router can't sync with the exchange - contact your broadband provider.